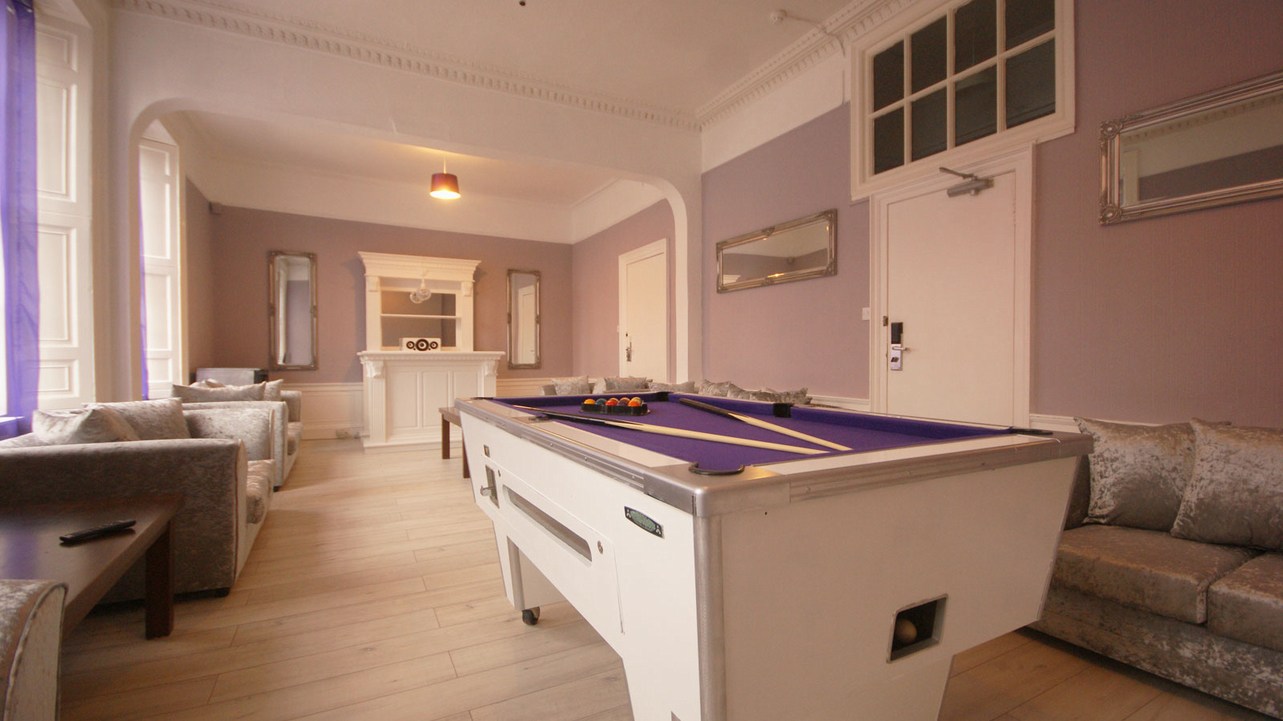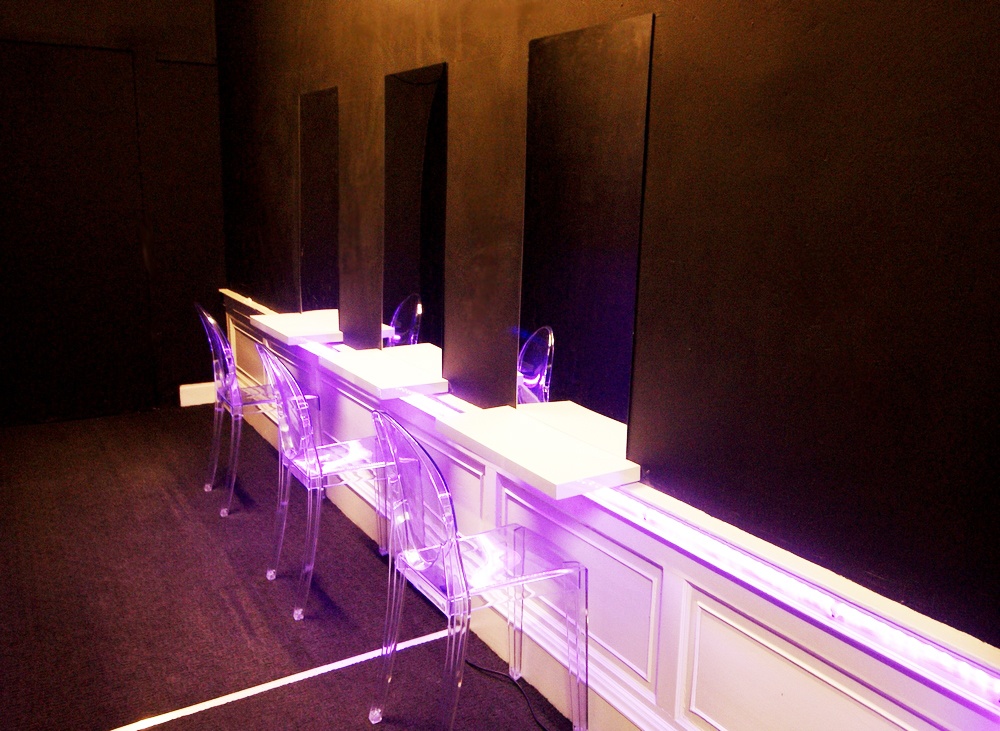 Princes Street Group Apartments
WE WELCOME ALL GROUPS TO EDINBURGH
We love to accommodate all types of groups in our huge Edinburgh group apartments.  We regularly welcome Student Groups, Sports Groups, Language groups, Family Groups and Sports fans going to Murrayfield.
LOCATION
Our Private Group Apartments are located in the ultimate location in Edinburgh city centre overlooking Princes Street and Edinburgh Castle.  This is the very heart  of the city centre. Have fun exploring the city and all of its tourist attractions of foot.
OUR APARTMENTS TICKS ALL THE BOXES
Our spacious group sized Apartments tick all the boxes required by groups.   Fantastic location, huge meeting space, fully equipped kitchen, Private bathrooms and showers, seating for every person, high Level Security and free high speed Wifi. Worried about noise?….dont the apartments are even sound proof.   Enough said?.  We think we can guarantee you won't be disappointed.
QUIRKY UNIQUE APARTMENTS
Each of our 11 apartments are wonderfully unique in design and layout . Some have original Victorian period features such as high ceilings and huge bay windows with panoramic views of princes Street, Edinburgh Castle or the city skyline. Others have state of the art sound systems and games rooms with pool tables or hguge plasma TVs.
This group space is great to chill out, eat or simply relax after your busy day exploring the city.
MEALS & FREE BREAKFAST
Groups booking a minimum of 3 midweek nights  (Sunday – Thursday) will receive a free breakfast in their apartment each morning.  If you are only staying 2 nights breakfast can be added at £5 per person per day.
ON A BUDGET
Each of our group apartments have a fully equipped kitchen with an electric hob, conventional oven, sink, pots, pans, glasses and crockery.   Groups have the option to use these facilities to prepare and cook their own meals. 
Alternatively if you would rather eat dinner at one of our nearby restaurants or want Packed lunches just let us know and we will make all of the necessary arrangements
SAFE & SECURE
The property has the is very latest 24 hour security   On arrival all  guests will receive a key,  in the form of a waterproof wristband, which provides secure access to your designated areas.   Everyone coming and going through our reception area is recorded  and monitored.
GROUP SECURITY DEPOSIT
All groups are required to pay a refundable security deposit of £20 per person on arrival. The deposit will be pre-authorised against a credit card.  The authorisation cancels 5 days provided there are no damages or behaviour problems during your stay.
APARTMENT LAYOUT FOR 22 PERSONS IN 4 BEDROOMS
The 22 Person apartment is completely private and has 4 bedrooms with 22 separate beds.  
Special features of this apartment include a large lounge, games room with  Pool table, dressing room with salon style hair-makeup stations, mirrors, and a fashion show capable clothes rack.
There are also 6  private showers with individual cubicles and changing space, and toilets.
VITAL STATISTICS
Check out our 'Vital Statistics' before you book to find out if Princes Street Group Apartments are a match for you or your group.
LOCATION

100%

100%

VALUE FOR MONEY

100%

100%

STAG / HEN FRIENDLY

100%

100%

GREAT FOR GROUPS

100%

100%

FUN

100%

100%

STAFF

100%

100%
WHAT TO EXPECT
A great place to stay…
At Princes Street Group Apartments we decided that you guys deserved a place that was funky, cool and original throughout…so we didn't just concentrate on the communal areas – every apartment is unique in its own way.
We just want to ensure that you get a great nights sleep, so no bunk beds , fresh bedding and laundry is included
Embracing the original Victorian building, The property is a spacious building over two levels and many of our rooms feature their own fabulous period features in their cornicing, high ceilings and large windows. The apartments are 2500 -3500 Square feet.
On Edinburgh Tram Route from Airport 
Fantastic Location 
24 Hour Security 
Private Lockable Apartment 
Free Wifi
Huge Lounge/ meeting area 
10 mins walk from Rail station
Key card System 
Fresh Bed Linen 
Fully equipped Kitchen Facilities
Cheap Breakfast included 
No Bunk Beds 
Central Heating
Tea/Coffee Making Facilities 
Lockable bedrooms 
Common Room  
City Views 
LOCAL AREA
Princes Street Group Apartments are in the heart of Edinburgh's city centre, in the main intersection 'Shandwick Place'.
The Apartments are located directly opposite Frasers Princes Street store on the main bus route and tram route into the city centre from Edinburgh airport. This is a great location to explore the city.
Transport Links
Road
The roads to Edinburgh from all directions are naturally modern fast roads or motorways.  There are a number of ways from which. Car parking is available just 2 minutes walk away at Castle Terrace Car park.
Train
Trains to Edinburgh arrive at the city's famous Waverley Station which is around a 5 minute walk   If you are approaching from Glasgow then you can depart the service to Edinburgh at Haymarket station and take a 5 minute walk along to Princes Street. Visit the Scotrail website which contains all the necessary information on timetables etc.
Ferry
If you are arriving in Scotland via the Roysth ferry then information on timetables etc can be found here.
Air
The most convenient airport is Edinburgh from where you can hire a car. Other international flights to Scotland may land at Glasgow which is approximately 50 miles away from where you can also hire a car. A frequent bus service also operates from both airports.
Take a 5 minute walk along to Princes Street or walk up Morrison Street to Tollcross and Edinburgh's historic Old Town.
find just a short walk away.
Royal Mile and Edinburgh Castle -5 Mins
Grassmarket party zone with it exclusive shops, bars and restaurants- 5 mins
Princes Street – 30 seconds
Fountainbridge where you will find Edinburgh Quay and its boats and barges – 10 Mins
Edinburgh International Conference Centre – 7 minutes
Holyrood Palace and Dynamic Earth exhibition – 12 mins
CANCELLATION POLICY
We require at least 1 months notice of cancellation for Groups
PRINCES STREET GROUP APARTMENT